A solution to the challenge
As the oldest sports facility in Belgrade, and a place of tradition and history, Hippodrome Belgrade sought rebranding and modernization of its online presentation. It was necessary to keep the sense of tradition, but also to create a site that is fast, clear and easy to navigate.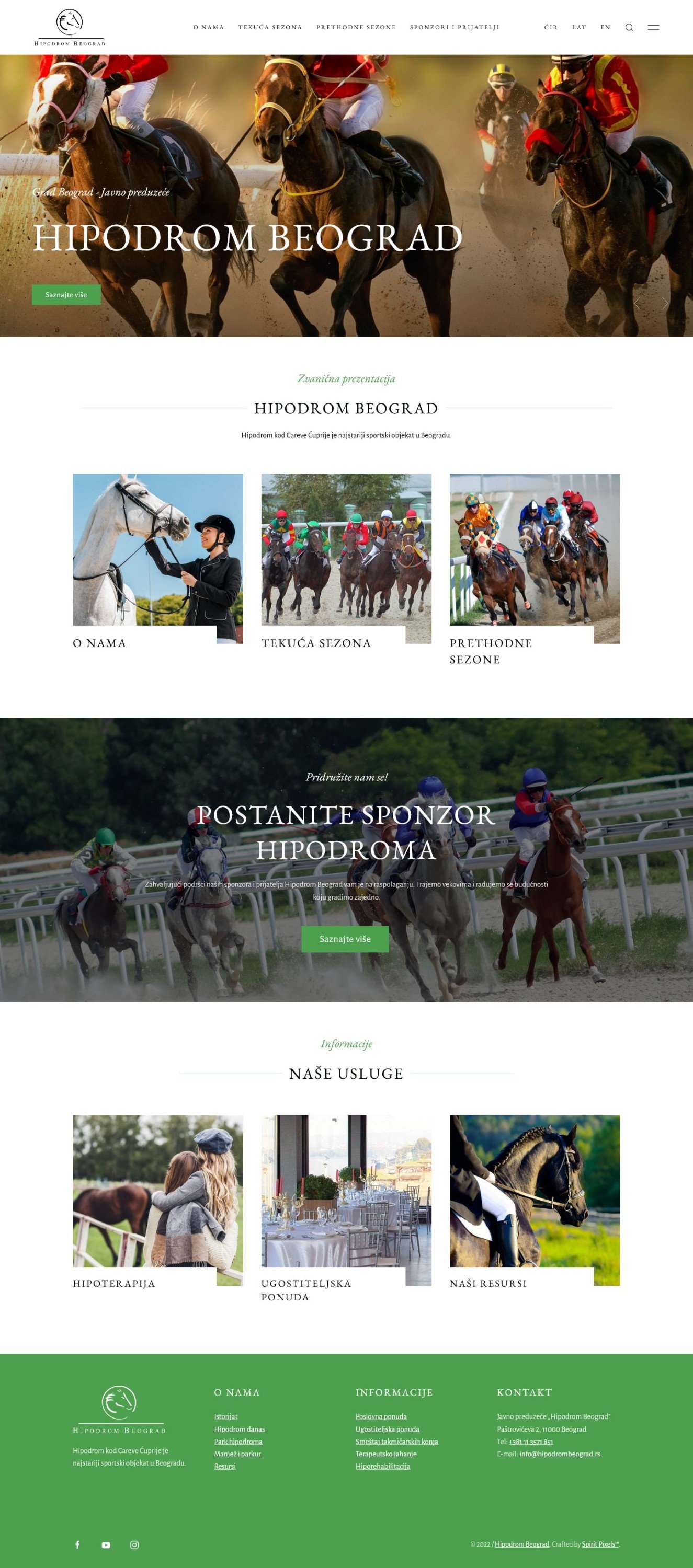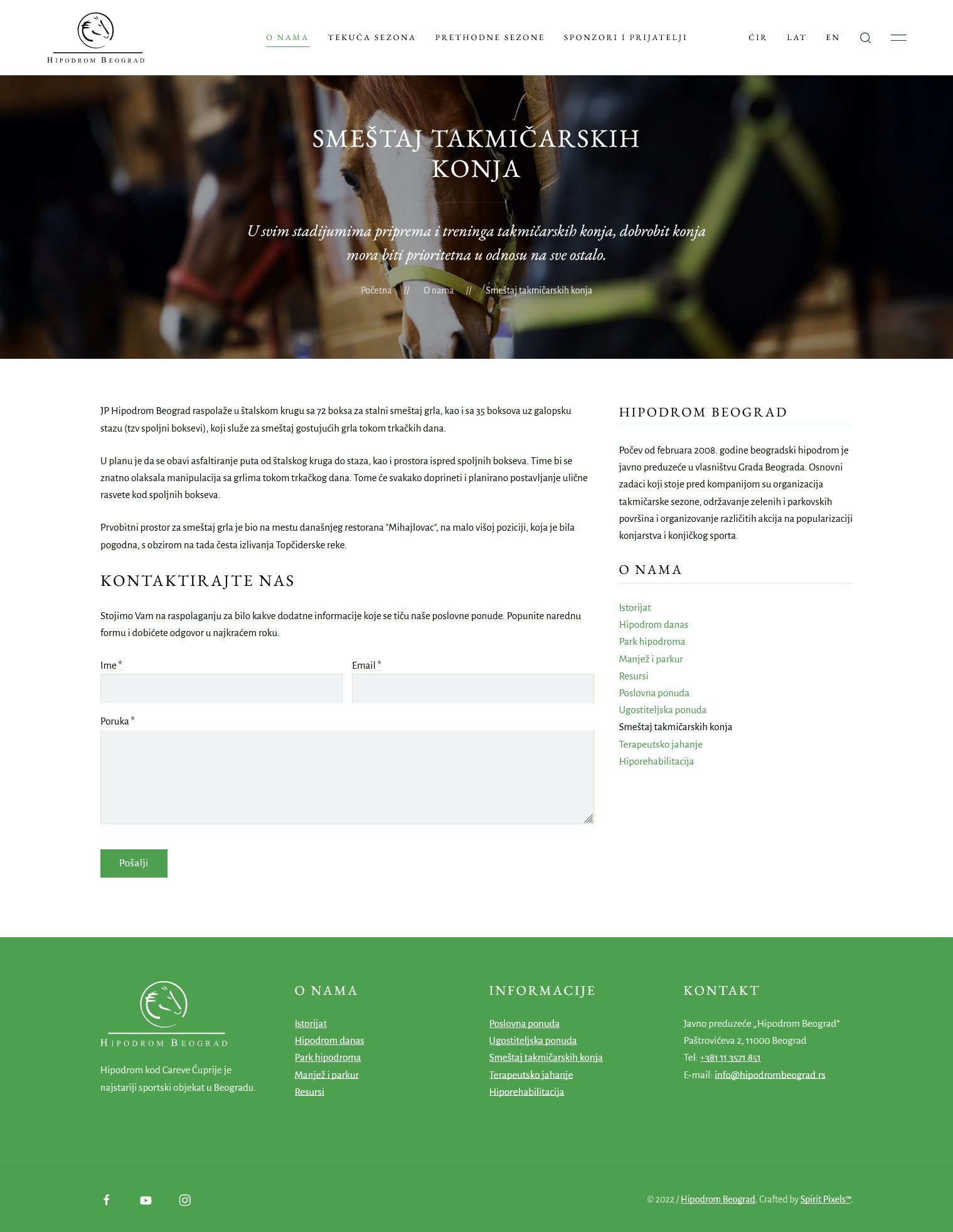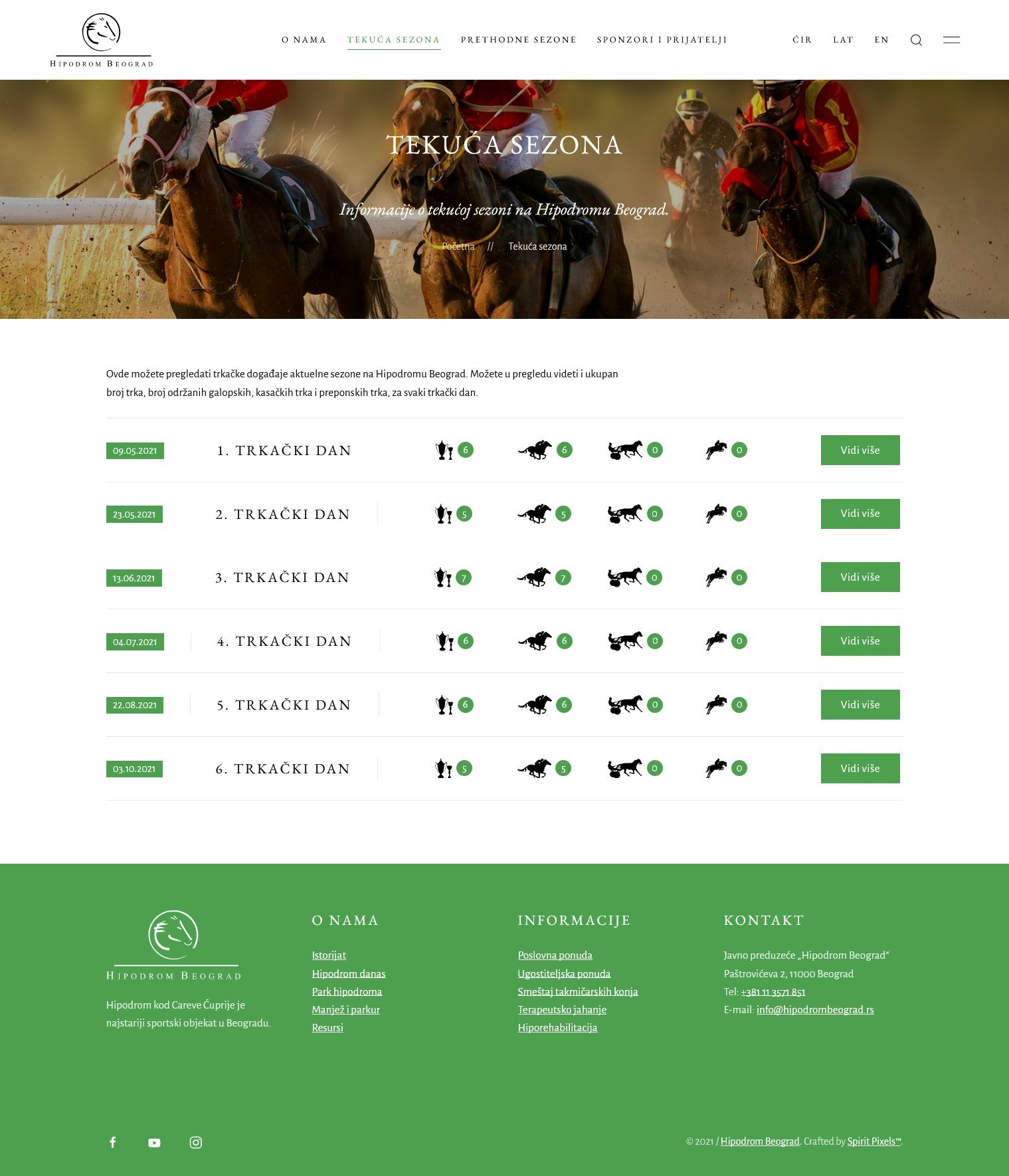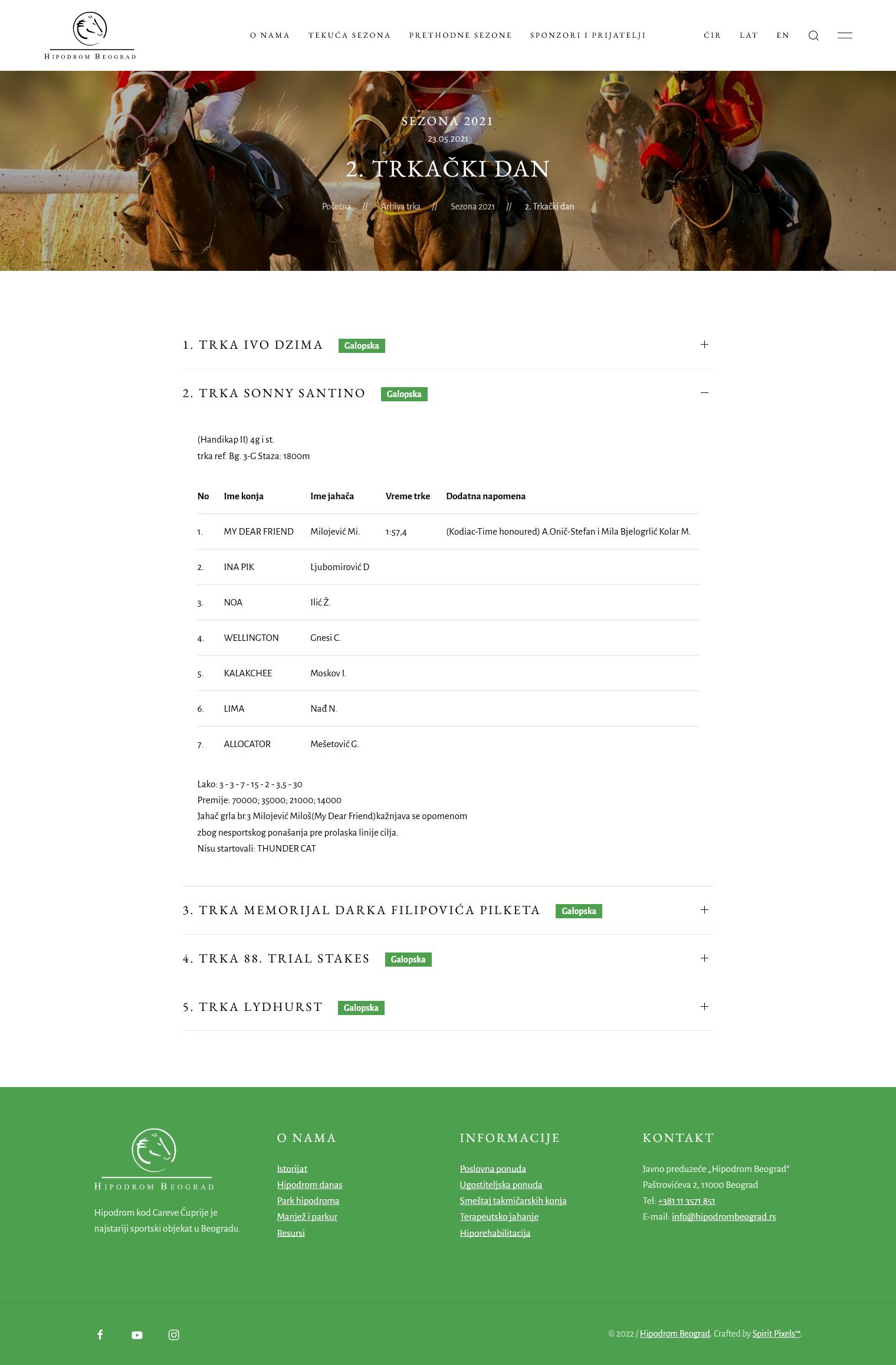 Event system
Also, it was very important to make a good system for inserting and presenting horse races. We have created a multi-level event system that supports seasons and racing days.
Automated SEO
We took great care to make the site automatically SEO strong, no matter how the content is inserted. There are a lot of custom fallback features, which make editors not have to worry much about it.
Multilingual system
The whole presentation has a lot of advanced multilingual functions. We are especially proud of the Cyrillic function, because we made the text be inserted only in Latin, and the script automatically switches to Cyrillic on the front of the application. Which saved a lot of time for the client.