What is Costumer Journey?  
Customer journey refers to the path followed by customers via so-called touchpoints before making a purchase decision.
Usually, it is presented with a map of the customer journey with key stages which are: awareness, consideration, decision and finally purchase. Each stage has specific touchpoints (such as ads, social media, or even thank you mail after purchase), and by understanding customer journey you will gain a better understanding of how your website affects customers' decision-making process.
"Make your product easier to buy than your competition, or you will find your customers buying from them, not you."
– Mark Cuban
Why is Custumer Journey important?
The purpose of evaluating and mapping the customer journey is to find out more about consumer behavior on your webpage. It leads to analyzing relations between different touchpoints, so they can be modified in a way that will increase your web traffic and conversion (weather by client contacts or by sales on the webshop).
Companies use a wide range of channels to communicate with their customers, but often fail to connect each activity with the customer journey. Sales and marketing strategies become isolated from one another, which leads to a disconnected customer experience.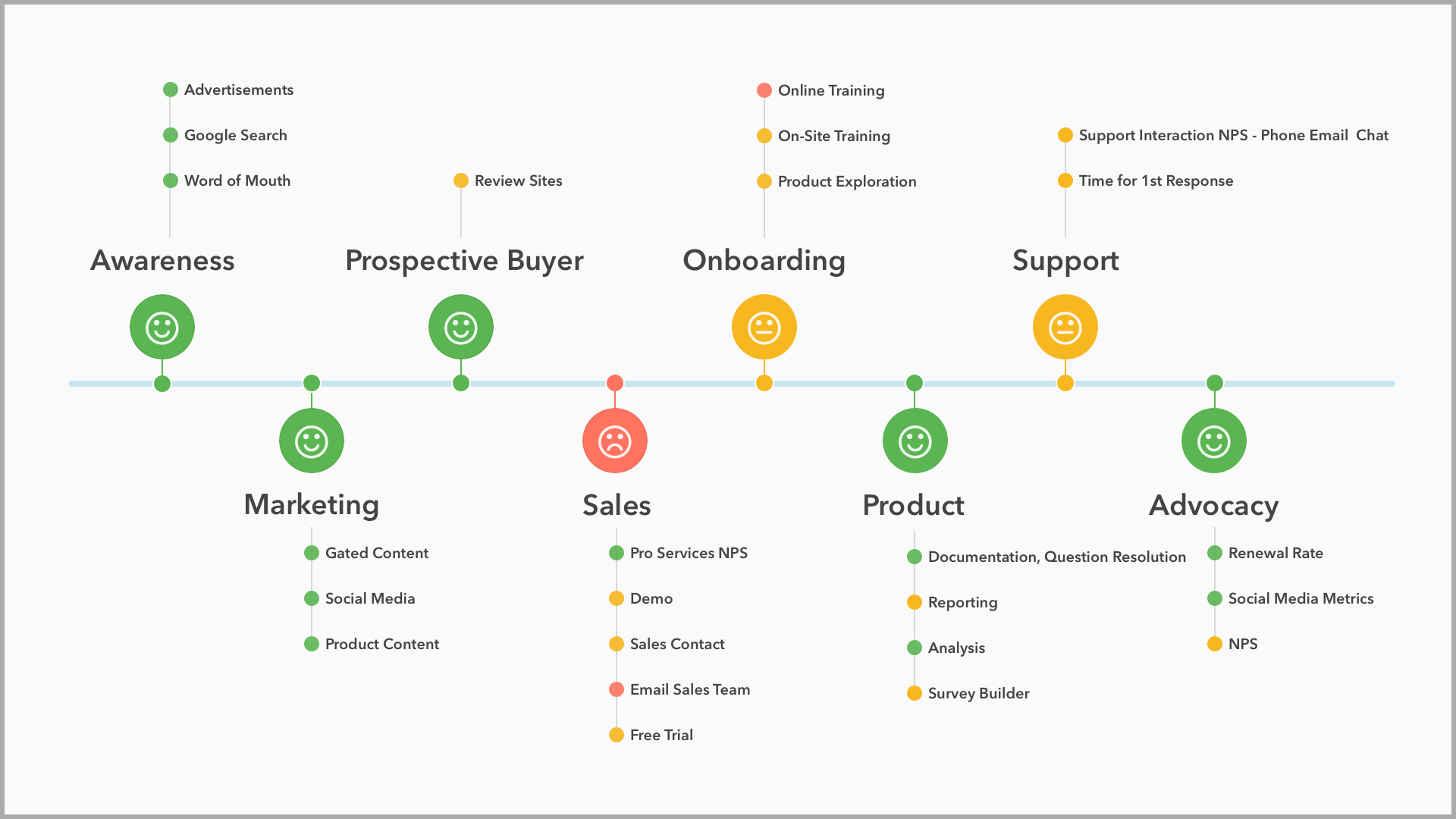 How can we help?
From a visitor's very first point of interaction through becoming a customer and staying and growing with you, your company needs to deliver an exceptional holistic customer experience. It's no longer a luxury — it's a necessity.
We can help you map your customer journey and break it down into segments to provide greater focus and clarity. Our customer experience management solution can show you where the biggest improvements in your customer experience program can be made to provide the greatest benefits to your bottom line.